Helliot
Secrétaire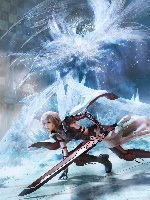 Offline



Joined: 20 Mar 2014
Posts: 15

Posted: Thu 24 Apr - 10:05 (2014)

 

   Post subject: Bye bye *-*

---

 Je viens vous informer que votre "chère" secrétaire sera absente le week-end du 10-11 Mai et le week-end du 17-18 Mai et sûrement entre les deux week-ends je serais pas toujours là.

Voilou! Bye Bye les moches <3
_________________
I'm the best of the Noobies !